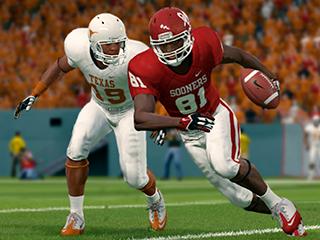 Speed Back
Avoid the defenders and get into the end zone without being tackled. You start with three tries. Score three touchdowns to earn an extra try.
Controls: Use the UP, LEFT and
RIGHT arrow keys to maneuver the player. Press the A key to stiff arm an approaching defender. Press the S key yo use your spin move to avoid a tackle.