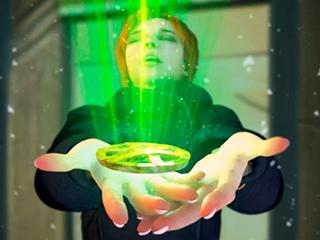 Vollversion des Spiels 376.9MB
Dreamscapes: Nightmare's Heir
Laura doesn't suffer from nightmares anymore. But, despite the fact that it has been 2 years since
she came out of the coma, she is haunted by the promise of Sandman to take revenge. Laura and Tim go to ski resort hoping to distract Laura from heavy thoughts. There, on the edge of the world, misfortune befalls her. Tim goes out of the house in a fit of lunacy and falls off the cliff. He did not die, but is in a coma. It is not hard to guess that the fall off the cliff and coma are caused by intrigues of the Sandman. It would seem what might be easier for Laura, having the absolute Power, to awaken her husband? However, being received the Power, Laura has made a commitment not to use the Power for her own benefit. This means that she can't help Tim to wake up. And she has 2 choices: watch how her beloved slowly dies in the hospital, or have recourse to the help of an old friend again who once helped her when she was in a coma. When Laura met an old friend (the player), she stops the time to pass by the doctors unchecked and infiltrate in Tim's ward, and then she immerses the player into the subconscious of Tim, whose body is almost seized by the Sandman. The Sandman operates under the old scheme: by sending nightmares, he suppresses the will of the victim to resist. Will the player have time to wake up Tim before the Sandman turns him into his heir?
Spiel Funktionen
More than 40 gaming locations
The world changes during walkthrough
12 mini-games
System Anforderungen
OS: Windows XP/Vista/7/8
CPU: 2.0 GHz
RAM: 1024 MB
DirectX: 9.0
Lizenzinformationen
Alle unsere PC-Spiele wurden als Freeware von anderen Spieleherstellern lizenziert oder vom internen Game Studio entwickelt.
>Keine Raubkopien, 100% legale Spiele.