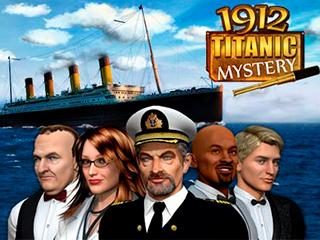 Version complète du jeu
66.4MB
1912: Titanic Mystery
The launch of Titanic II is set to mark the one-hundredth anniversary of the original cruise ship.
But a mysterious adversary has hidden a bomb aboard the new ocean liner during its maiden journey. You are the sole person who can find out where the bomb is concealed and save the ship and all aboard. Search for hidden objects among original locations around the majestic ship, to discover hidden diary entries and other clues to reveal the bomb's location. Along the way you'll interact with different characters to learn little-known secrets of the original Titanic, and solve a century old mystery from that ill-fated voyage. Each level offers a tricky mini-game for you to solve, and as you complete scenes, you'll unlock beautiful wallpapers that you can save to your desktop. Meticulously researched, 1912 Titanic Mystery offers a multifaceted storyline of lost love and reunion, challenging puzzles, and breath-taking artwork lovingly recreated from original photographs.
Configugation du système
OS: Windows XP/Vista/7/8/10
Processor: 1 GHz
RAM: 256 MB
Caractéristiques du jeu
Play two game modes: Timed and Relaxed
Discover a multitude of fun and puzzling mini-games
Interact with different characters to learn fun facts of the Titanic!
Gather diary entries to reveal the secrets of a 100 year-old mystery
License Information
Tous nos jeux PC sont distribués en tant que freeware par d'autres éditeurs de jeux ou développés par un studio de jeu vidéo interne.
Aucun software piraté, jeux 100% legaux.