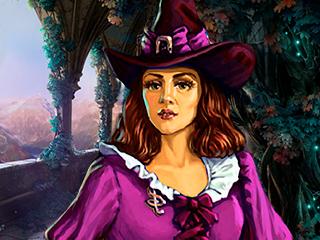 Version complète du jeu 146.13MB
Chronicles of Albian 2: The Wizbury School of Magic
The Wizbury School of Magic has been burgled, and the thief is on the loose. It's up to you now, follow the clues and track down the culprit. Collect items
across campus and sell them at the local shop to rebuild Wizbury in time for the coming Magician's Guild inspection! Meet a quirky cast of wizards and witches, students and professors, ghosts and ghouls! Upgrade every last part of Wizbury, from the drawbridge to the dirigible.
Configugation du système
OS: WinXP/Vista/7/8/10
Processor speed: 1 GHz
RAM: 512 MB
License Information
Tous nos jeux PC sont distribués en tant que freeware par d'autres éditeurs de jeux ou développés par un studio de jeu vidéo interne.
Aucun software piraté, jeux 100% legaux.