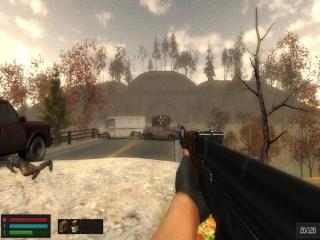 Version complète du jeu
420.1MB
Invention 2
A continuation of the first part of the game Invention. While you was on the island exploring the underground laboratory, the infection was busy spreading throughout the world. In this
episode, you have to go through a city populated by monsters in search of salvation aided by weapons that you will find during your travel. The gloomy atmosphere, music and a crowd of walking meat will keep you on your toes!
Configugation du système
Windows XP/Vista/7/8/10
Processor 1 Ghz or better
512 Mb RAM
Caractéristiques du jeu
3D Shooter
Crowds of monsters and bosses
Slots for quick weapon use
License Information
Tous nos jeux PC sont distribués en tant que freeware par d'autres éditeurs de jeux ou développés par un studio de jeu vidéo interne.
Aucun software piraté, jeux 100% legaux.