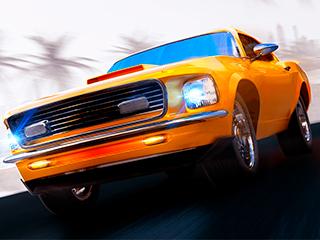 Version complète du jeu
34.3MB
Nitro Racers
You are a driver of a Nitro boosted car. Finish all the races on 10 tracks as
soon as you can! Use nitro boost and drifting to earn more points. Earn points to unlock new cars!
Configugation du système
Windows 2000/XP/Vista/7
Pentium 1 Ghz
Caractéristiques du jeu
6 cars, one available at start, the other are to unlock
10 levels on different tracks
Championship and Quick Race modes
License Information
Tous nos jeux PC sont distribués en tant que freeware par d'autres éditeurs de jeux ou développés par un studio de jeu vidéo interne.
Aucun software piraté, jeux 100% legaux.