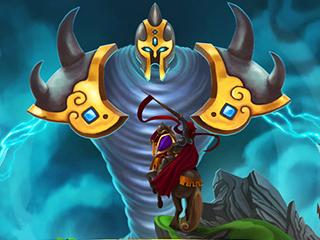 Version complète du jeu
69.1MB
Royal Heroes
Welcome, my Lord, to the cursed Kingdom. A land plagued by black magic and creatures that crawl
out of the darkness. Once this was a great Kingdom. It could be great again. That's all up to you. Enter the world of Royal Heroes - a strategy game in a world of fantasy and adventure.
Configugation du système
OS: Windows 10, Windows 8, Windows 7, Vista, or XP Service Pack 3
Processor: 1 GHz
Memory: 1 GB RAM
Caractéristiques du jeu
Hire an army of legendary heroes and battle vast waves of monsters
Destroy your enemies on the battlefield
Purge all evil from your land
Construct your castle
Craft weapons
Spend your loot wisely
Rule your Kingdom
License Information
Tous nos jeux PC sont distribués en tant que freeware par d'autres éditeurs de jeux ou développés par un studio de jeu vidéo interne.
Aucun software piraté, jeux 100% legaux.