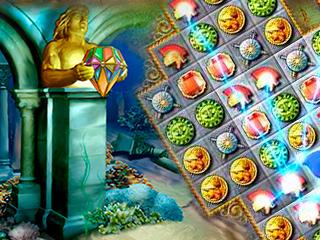 Version complète du jeu
16.89MB
The Rise of Atlantis
Take a marvelous journey through the ancientry and find a way to bring back the disappeared city. Restore honor and might of the legendary continent of Atlantis. Collect 7 magical
artifacts of the patron god Poseidon in ancient lands that will help you to start the process of rising the forgotten civilization.
Configugation du système
Windows XP/Vista/7
500 MHz
RAM 128 MB
Caractéristiques du jeu
77 explosive levels
Excellent storyline in beautiful animation
7 magic artifacts to assemble in ancient lands
Spectacular power-ups and bonuses
Splendid graphics and soundtrack
License Information
Tous nos jeux PC sont distribués en tant que freeware par d'autres éditeurs de jeux ou développés par un studio de jeu vidéo interne.
Aucun software piraté, jeux 100% legaux.