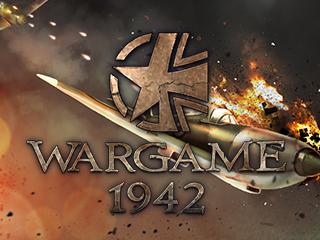 Version complète du jeu
0.93MB
Wargame 1942
Wargame 1942 is a free strategy browser game that takes place during World War II. As commander in chief, you lead your own nation in Wargame1942. Push your army through
the borders of the continent and conquer nations.
Build your base and upgrade it constantly. Manage your resources and invest them carefully. Train your soldiers to be an elite troop in the barracks. Build your army of strong soldiers with deadly weapons, powerful tanks, submarines and fast airplanes. Hire spies to bring you info and stay one step ahead of your opponents.
Configugation du système
OS: Windows XP/Vista/7/8/10
Processor: 1GHz
RAM: 512Mb
Caractéristiques du jeu
Overcome your enemies with your army and seize their resources
The best strategist knows how to deal with others. Trade, conquer and rise your empire
Wargame1942 offers multiple challenges and only the best strategy master will survive in the end
License Information
Tous nos jeux PC sont distribués en tant que freeware par d'autres éditeurs de jeux ou développés par un studio de jeu vidéo interne.
Aucun software piraté, jeux 100% legaux.