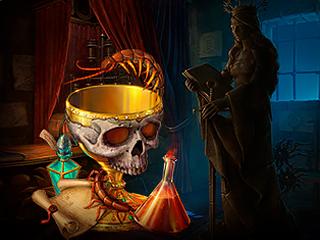 Full version game 1072.5MB
Apothecarium: The Renaissance of Evil
The story takes place in Italy in the époque of the Renaissance. Disastrous outbreak of plague and
leprosy is raving, taking thousands of lives. We play-act for Adriano, - brave and daring as hereditary aristocrat Adriano family member of the Duke of Medici, who sent for the pursuit of his daughter, Claudia. Our hunt leads us to the strangest of places – little town called Apothecarium. Just recently Italy's brightest minds were fighting over the search of the vaccine against plague. These scientific pioneering and research so as to win the fight with the dreadful disease is the purpose this "amazing city" was built for. On arrival we discover that Apothecarium has become abandoned and Claudia's cortege destroyed and the Duchess herself kidnapped. The further deep into the mysterious city we are making our way the more we find it overflowing with the odd inventions imbued with the fleur of the Renaissance and the more horrific details we discover. Unveiling the mystery we learn that the city's inhabitants have fallen the victims of the outrageous and demented Alchemist who in his pursuit for the elixir of youth has taken the path of the evil and wrecking havoc. This virulent and frenetic scientist is taking lives of the innocent so as to gain the immortality. We are to come across the sinister mysteries of Apothecarium, overpass a great deal of considerable tests and face multitude of hardships so as to free the Duchess of Medici from the clutches of the insane and cold-blooded lunatic and save the survived.
Game Features
Over 40 Location, 20 Hidden Object and 16 Puzzle scenes
Interactive Map (quest and navigation)
Integrated Match3 Game
System Requirements
OS: Windows XP/Windows Vista/Windows 7/Windows 8
CPU: 1.4 GHz
RAM: 1024 MB
DirectX: 9.0
License Information
All our PC games were licensed for distribution as freeware by other game publishers or developed by internal game studio.
No pirated software, 100% legal games.