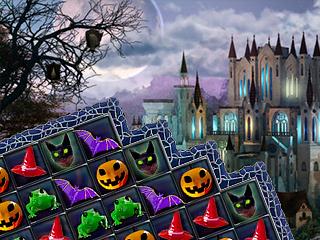 Version complète du jeu
116.53MB
Jewel Match: Twilight
Unravel this creepy-crawly match-3 adventure and unveil haunted castles that will leave your spine tingling! Explore vast levels at your own pace with one of 3 modes to fit your
play style, and buy upgrades from the sinister shop to aid you in your travels. Play minigames including hidden object and mahjong to earn bonus money and unlock spooky decorations for each eerie scene!
Configugation du système
OS: Windows XP/Vista/7/8/10
Processor: 1200 MHz
RAM: 512 MB
License Information
Tous nos jeux PC sont distribués en tant que freeware par d'autres éditeurs de jeux ou développés par un studio de jeu vidéo interne.
Aucun software piraté, jeux 100% legaux.