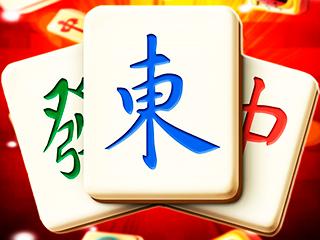 Version complète du jeu
8.9MB
Mah Jong Quest
Three terrible dragons appear without warning and destroy the once peaceful village. Could this be the child's
doing? Did Kwazi summons the dragons, playing games with forbidden tiles from centuries ago? Only you can restore balance to the Empire by solving the mysteries of Mah Jong Quest.
Configugation du système
Processor: Pentium 500MHz or higher
OS: Windows XP/Vista/Win7
RAM: 32 MB
Caractéristiques du jeu
Classic Play: Over 80 classic layouts, endlessly replayable with unlimited shuffles
Puzzle Play: More incredible power tiles and 80 more brain-teasing layouts
A story told with rich, cinematic full-screen animation
License Information
Tous nos jeux PC sont distribués en tant que freeware par d'autres éditeurs de jeux ou développés par un studio de jeu vidéo interne.
Aucun software piraté, jeux 100% legaux.