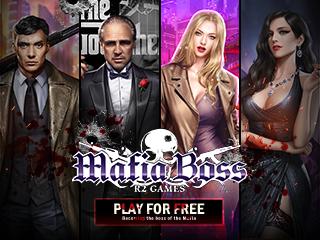 Version complète du jeu
1.02MB
Mafia Boss
The opportunity to play their new gangster browser strategy game, Mafia Boss - featuring PvP and PvE turf wars, dating simulation, gang recruitment, and all sorts of irresistible scheming. Players
will fight for control of their neighbourhoods, eliminate rival gangs, and become the kingpins of a city of sin.
Configugation du système
OS: Windows XP/Vista/7/8/10
CPU: 800 Mhz or better
RAM: 1Gb
Caractéristiques du jeu
Develop the most powerful gang. Recruit and upgrade Capos to form a powerful gang. Commit crimes with them to complete various dangerous tasks, fighting for your turf, and lead them to eliminate rival gangs!

Manage your business. As a BOSS, you need to manage various industries to get rich and grow your team. This is a city of legends, anyone can rise to the top. In addition to improving your combat power, what you need to improve is your strategy. Any mistake in decision-making may lead to serious losses.

Brawl with players from around the globe. This is not just your revenge, it is also a war with players all over the world. You need to constantly expand your power and defeat other players in order to rule this city and become the next godfather.

Supercars boost your power. Collect hot rides—from fresh, funky low riders to the hottest Italian exotic cars. Upgrade them to improve your vehicle's combat power, and make you invincible on all battlefields.

Hotties by your side. Heartless player or hopeless romantic? The choice is yours! Meet ladies of all different types, and woo them in your own way!
License Information
Tous nos jeux PC sont distribués en tant que freeware par d'autres éditeurs de jeux ou développés par un studio de jeu vidéo interne.
Aucun software piraté, jeux 100% legaux.